News
Black Knights honor state champion boys soccer team
CHARLOTTESVILLE, Va. (CBS19 Sports) -- Before Friday night's Charlottesville boys basketball game, the state champion boys soccer team was honored. The 2019 Black Knights reunited and received their championship rings.
Charlottesville beat Chancellor in overtime in June's state title game. This was the program's first title since 2004.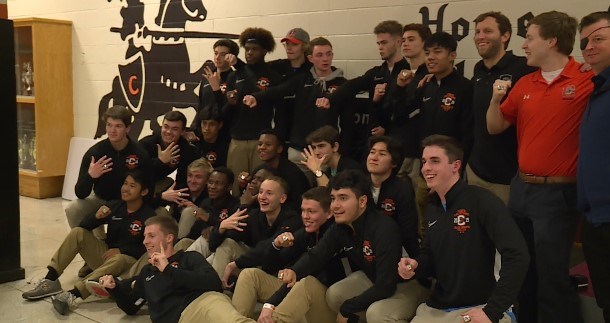 "When I won it like six months ago, it was one of the best moments of my life, and just reliving it was just really cool," said former CHS captain and Class 4 State Player of the Year Kyle Lehner. "Getting to see all my teachers and administrators and players again was an awesome thing to experience."
"Out of all the teams that came through CHS we were the one team that pushed through and made the state run and just win it all," said former CHS captain Ayat Mohamed. "It's just I'm without words. It's all the hard work and effort we put in day in and day out so it means everything to us."