News
Crozet re-evaluating new Master Plan
CROZET, Va. (CBS19 NEWS) -- Crozet began re-evaluating its master plan with a public workshop at Western Albemarle High School on Monday.
Crozet's last master plan was made in 2010. A decade later, Crozet has grown a lot, and now it needs to be decided how to handle the growth.
Many people who have been living in Crozet for decades, like Michael Marshall, say Crozet is changing right before their eyes.
"We had a long history as a really happy, vibrant small town," said Marshall, "and what we're doing now is trying to absorb a lot of people who don't necessarily have that as their sort of cultural background."
He said now new people and long-time residents need to come to the same understanding of what Crozet will be in the future.
"Really what we're trying to do with the master plan this time is to get as many of the new people to come in and understand what the plan says, what the goals of the plan are, and to sort of buy-in," said Marshall.
Even if the goal is to keep Crozet feeling like a rural town, there are major issues that need to be addressed.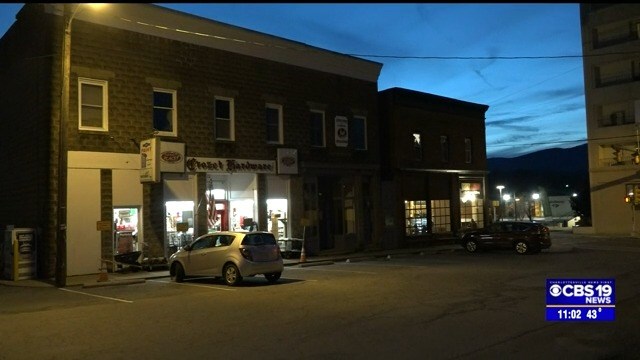 "We got overcrowded schools," said Marshall. "We got daytime traffic jams. That is basically unheard of in Crozet. So we got infrastructure needs."
A new school isn't in the works yet, but neighborhood planner Andrew Knuppel said transportation has become a big focus.
"We talk about transit and mobility in Crozet," said Knuppel. "Regional services like the Crozet connect shuttle and the future including autonomous vehicles. We have the Avenue Pilot test here. I think those will be really exciting discussions and shifting an interest to multi-modal transportation, bicycle, and pedestrian."
The question is, should development remain within the community's original boundaries, or should the growth area be expanded.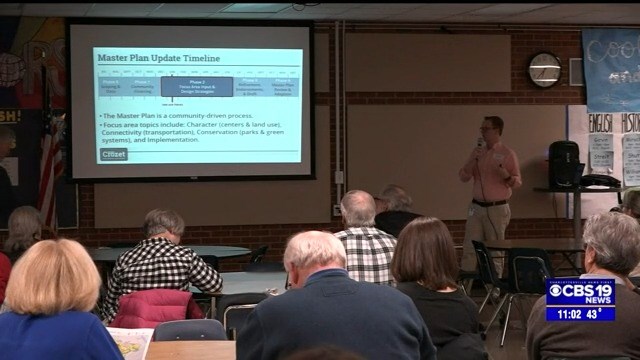 "I think we're trying to make sure that we develop in a way that's responsive to Crozet's unique character and still captures the ambiance that makes it really special to a lot of folks," said Knuppel. "But also acknowledging that there are housing trade-offs as well and how do we balance these things to make sure we're an inclusive, equitable community."
Monday's workshop focused on discussing possible commercial growth. Another community workshop on Feb. 6 will talk more about neighborhood development.