News
Price announces run for 55th House District
ALBEMARLE COUNTY, Va. (CBS19 NEWS) -- The current chair of the Albemarle County Board of Supervisors says she will run for a seat in the House of Delegates.
On Tuesday, Donna Price, who represents the Scottsville District, announced on her Facebook page that she will run as a Democrat to represent the newly-redrawn 55th District.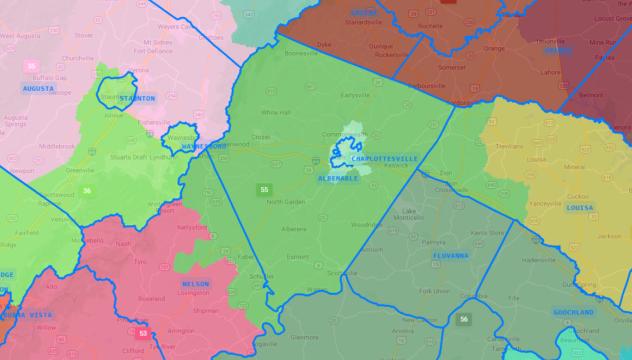 The 55th District includes most of Albemarle County and parts of Nelson and Louisa counties.
In her post, Price says she filed her campaign committee paperwork to be a candidate on Monday, though it has not yet been determined if there will be elections for the House of Delegates held this year.

Because of the new maps, some groups have been calling to have new elections for all state House districts so that everyone is properly represented.
There is a court case working through the system at this time to determine if new elections will be held this year or wait to be held when they normally would next year.
Price says she supports the legal basis of the plaintiff in the lawsuit but had been concerned about elections being held this year due to the "mood of the country."
Now, she says there is an "existential battle for the rights of Americans" taking place, especially when it comes to abortion, voting, worker rights, and the rights of the LGBTQ community.
Price says she feels the Supreme Court's draft opinion that could overturn Roe v. Wade is a call to action.
"The fun thing would have been to wait, do the campaign rally, you've got your friends and everything," she said. "But that decision was so significant I decided it would be more important to announce my candidacy immediately. In Virginia, we are literally one vote away from a woman losing her right to choice."
Kellen Squire has also filed to run as a Democrat for the seat. He plans to announce his candidacy on Friday.