News
Charlottesville man facing manslaughter, other charges for fatal crash on 29
ALBEMARLE COUNTY, Va. (CBS19 NEWS) -- The Albemarle County Police Department reports multiple charges have been filed in connection with a fatal crash that occurred earlier this month on Route 29.
According to police, 22-year-old Cristian Alexandro Salinas-Perez of Charlottesville has been charged with aggravated involuntary manslaughter, driving after forfeiture of license (related to DUI), driving while license or privilege to drive was suspended or revoked, failure to obey a traffic light, and failure to wear a seat belt.
He was also wanted on an outstanding warrant for violating an Alcohol Safety Program.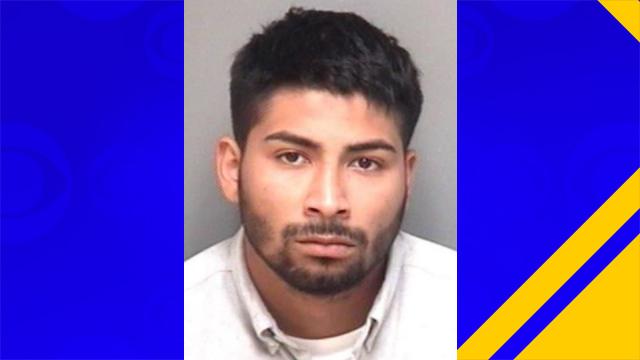 Police say the crash, which occurred on the 1200 block of Seminole Trail near Greenbrier Drive on May 15, involved a vehicle heading south on 29 at an excessive rate of speed.
That vehicle then hit another vehicle at the intersection, resulting in the death of the driver of that second vehicle.
That driver has been identified as 36-year-old Justin Michael Tilghman of Charlottesville. He died at the scene of the crash.
Salinas-Perez was arrested Friday and is being held without bond.