News
Reward being offered for information connected to reported hate crime
September 21st, 8:09 PM EDT
CHARLOTTESVILLE, Va. (CBS19 NEWS) -- There is now a reward being offered in connection with a reported hate crime that occurred earlier this month on Grounds.
The University of Virginia Police Department is continuing to investigate a noose that was placed on the statue of Homer on Sept. 7.
The incident occurred around 11:15 p.m., and a person of interest was seen on surveillance cameras around that time.
There is a $2,000 reward being offered for any information leading to the arrest of the person responsible.
The person of interest appears to be a white man who was wearing a black coat, light blue jeans and black shoes at the time of the crime.
He was also carrying a bag of some kind.
A dark-colored sedan that may also be associated with this investigation has now been included on a flyer.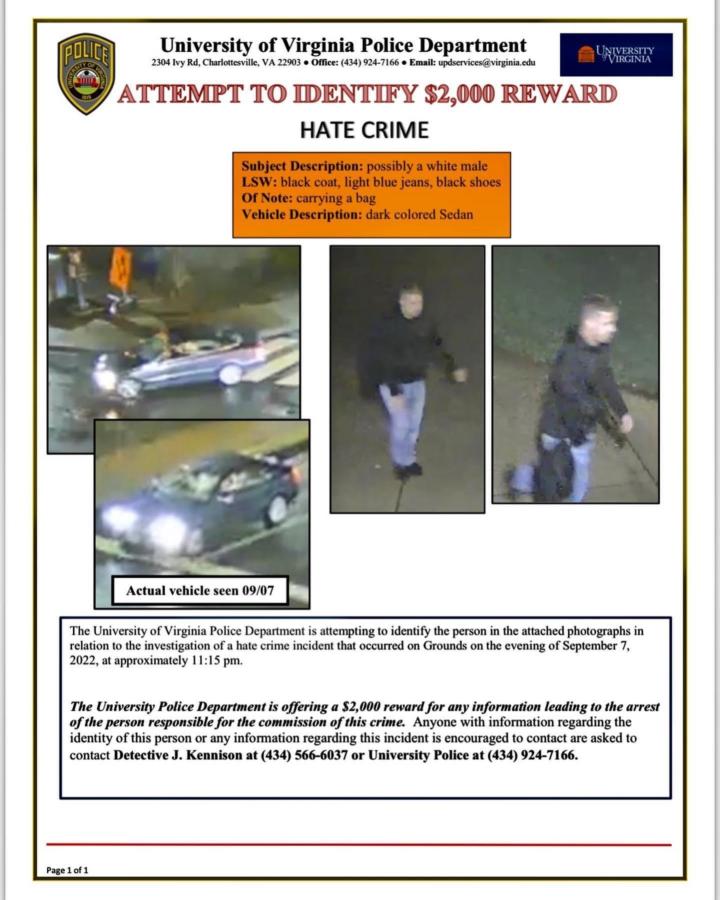 Anyone with information about this incident or the identity of the person in the images is asked to call Detective J. Kennison at (434) 566-6073 or UPD at (434) 924-7166.
Local investigators are working with the FBI on this case.