News
Ivy Road closed due to crash, fire
December 2nd, 8:54 PM EST
UPDATE 9:45 p.m.: The Albemarle County Police Department and Department of Fire Rescue report one person suffered minor injuries in the multi-vehicle crash that closed part of Ivy Road for several hours on Friday.
The crash occurred around 2:50 p.m. between Tilman Road and the western entrance to Morgantown Road.
Crews saw a tractor trailer that had gone off the side of the road and flipped in the ditch. It was on fire.
The driver had already gotten out of the truck and had minor injuries.
One person with minor injuries was taken to the hospital in a personal vehicle, and no other injuries were reported.
The crash caused the tractor trailer to lose its load of lumber, forcing the closure of Ivy Road pending cleanup. The road was expected to remain closed until around midnight.
UPDATE 5:30 p.m.: The Albemarle County Police Department says work is underway to clear the crash.
However, the closure is expected to last for at least a couple of hours.
UPDATE 3:35 p.m.: The Albemarle County Police Department now reports Ivy Road is closed from Tilman Road to the western entrance of Morgantown Road.
That Morgantown Road intersection is the one closer to where Ivy Road turns into Rockfish Gap Turnpike.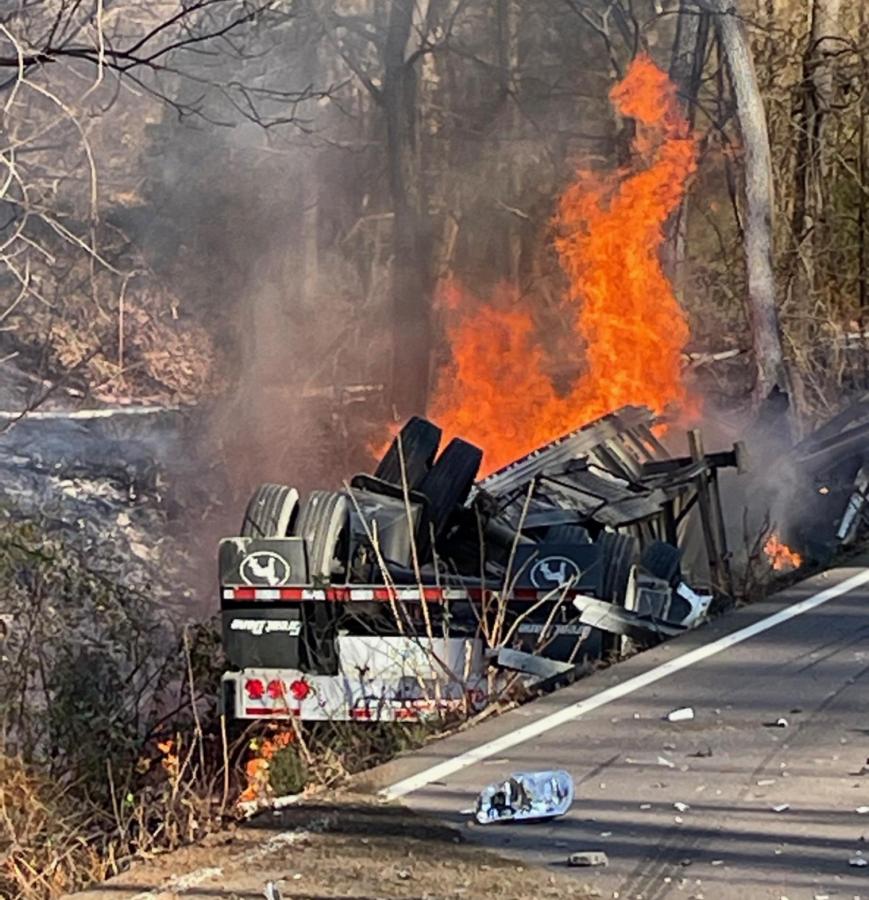 ALBEMARLE COUNTY, Va. (CBS19 NEWS) -- Part of Ivy Road is shut down in western Albemarle County.
The Albemarle County Police Department reports Ivy Road is closed between Owensville Road and the intersection with Rockfish Gap.
Officials say drivers should expect significant delays in the area.
If possible, find an alternate route.