News
Small Town, Big Crime: Jay Shifflett
CHARLOTTESVILLE, Va. (CBS19 NEWS) -- It has now been more than seven years since a Charlottesville man was shot to death in his home on Carlton Avenue, and police officers had to notify his mother.
In the early morning hours of Sept. 2, 2015, officers from the Charlottesville Police Department knocked on Robin Bryant's door in Zion Crossroads.
They told her her 32-year-old son, Jay Shifflett, had been shot and killed.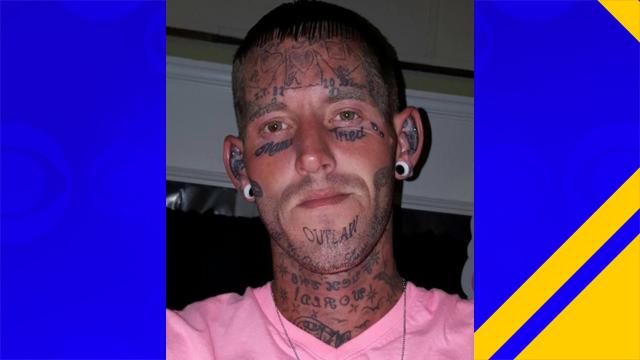 "I hear yelling, banging on my windows, my doors. I'm handicapped, and I kept yelling 'hold on,' and they kept banging and banging," Bryant said. "They told me it was the police and to let them in. They said 'Jay's dead.' I said, "Excuse me?'  They said, 'Jay's dead, he has been shot and murdered.'"
There was a single witness, a woman who was inside Shifflett's trailer that night.
She told police there was a knock on the door, and when Shifflett answered, three masked intruders forced their way in.
They demanded his safe, in which he was known to keep small amounts of money and marijuana.
Police say the witness said Shifflett told them where the safe was, in the kitchen, but the intruders did not take it.
Instead, one of them fired two shots, one of which struck Shifflett in the back. The intruders then ran away.
For the past seven and a half years, Bryant has been fighting for justice for her son.
However, there have been no arrests and no suspects named publicly in the case.
Additionally, CPD Sergeant Bradley Pleasants says investigators are holding back certain details in the case in order to preserve their investigation.
"Several other cases like this I've worked, what ends up being compelling to the jury is when someone comes in and tells us something that only someone could know that was there," Pleasants told Small Town, Big Crime in an interview. "I lose some of that as soon as you put it on your podcast, so some of that we have to keep close to the vest for that reason."
Among the details that have not been revealed are descriptions of the intruders or information gathered from surveillance video concerning a get-away vehicle.
Pleasants also says the gun used in the shooting had been used before in a shots fired incident that CPD investigated and casings were recovered. He would not say where or when that incident occurred.
Regarding a motive in Shifflett's murder, Pleasants says he believes it may have been planned as a home invasion robbery that escalated into a murder.
He was at the scene that night and has been following up on various leads in the years since.
Pleasants says he believes solving this case will require one of the assailants or someone close to them to come forward with information.
Anyone with information about Shifflett's case can contact the Charlottesville Police Department at (434) 970-3280.
The full interview with Bryant and more from Pleasants about a run-in Shifflett had the morning of his murder can be viewed on the Small Town, Big Crime YouTube channel.