News
CPD using heat maps to track violent crime
CHARLOTTESVILLE, Va (CBS19 NEWS) -- So far this year, the Charlottesville Police Department has responded to 50 calls for shots fired or shootings. Four of those calls resulted in death.
Chief Michael Kochis has said the department will be using data-driven methods to try and address the violence. Heat maps are one tool to show where the most crime happens.
"We are looking at hotspot maps, heat maps of where these are happening," he said.

Such a map may look like the one below, which was released by the department on Tuesday.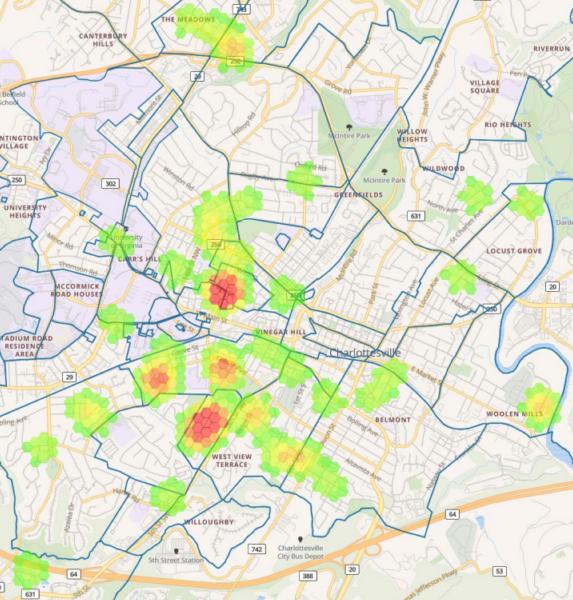 "And it's amazing, they are clustered," Kochis said.
Kochis says the department is using data to stop the violence.

"So, when we look at how we are deploying our resources, our patrol officers, those are the areas they need to be," he said.

Putting maps together will give the police department a sense of where the most violent crime happens.

"Tenth and Page is the area we are going to focus on the most, the Corner by the university, and then a little further away from Tenth and Page," Kochis said.

Police will be patrolling these areas in different ways.

"That's going to be officers on foot, officers on bike, and officers in their vehicles," said Kochis.

The most recent map represents the 50 incidents related to shootings and shots fired calls, four of which have been deadly, that have occurred so far this year.

"And this is just another example of people trying to solve disputes with firearms," Kochis said. "We're not going to tolerate it and you are going to see more and more arrests."
It's important to note, those four homicide cases are still open but arrests have been made in each of them.