Business
Virginia National Bank Local Business Spotlight: Mangham Associates
Monday, July 13th 2020, 1:09 PM EDT
CHARLOTTESVILLE, Va. (CBS19 NEWS) -- The world of investing can be confusing, especially during an international pandemic. One local advisory firm can help steer you in the right direction.
Mangham Associates, located near Pantops, helps businesses and organizations manage investments and allocate resources with long-term financial plans. Joel Streeter, vice president on the Investment Team, says getting to know the clientele is a vital first step for this company. 
"When people come to us, our first job is to really act as a consultant and get to know their business. And help them navigate the world of investing, and recognize that their needs will be different than another client's needs," said Streeter. 
Mangham Associates provides professional advice about how to invest, where to invest, and how to prepare for the future. Its approach to partnership is to build strong relationships with all of its clients, so it can meet every partner's unique needs.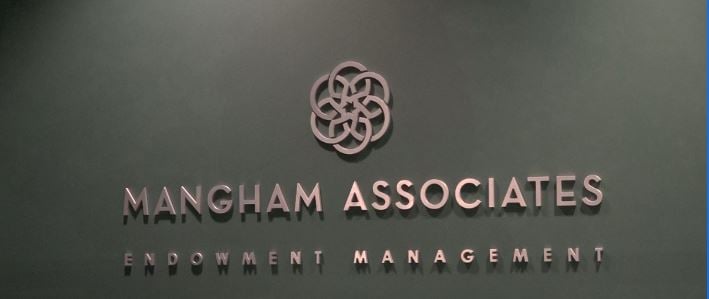 Joel Mangham, founding partner and co-chief investment officer for the company, says his consultants act as an advocate for the businesses they represent. 
"I like to think of it as, we're sort of the professional shopper, in a way. We're the people that know what the banks do, we know what the investment managers do, we can help our clients pick the best ones," said Mangham. 
One of the most important tools for the firm is its use of Investment Policy Statements, a living document that lists a company's long-term strategies. 
Like every long-term plan, things change. That's why Mangham Associates sits down with its clients every year to see what's different and what can be improved. 
"'Is this still the plan? Have things changed a little bit? Can we make some marginal improvements here and there?' And it becomes a chief talking point between us and the client to make sure that as we help them guide that ship, that it's staying down the middle of the course," said Mangham on the use of Investment Policy Statements. 
The advisory firm says much of its success can be contributed to those at Virginia National Bank who always make themselves readily available for Mangham and the team. 
"Virginia National Bank has been really instrumental. I think the key thing about VNB is that they really know us. And when we have an opportunity to recommend a bank, VNB is often at the top of the list," said Mangham. 
As a result of COVID-19, Mangham Associates has gone virtual, so you can now schedule a Zoom consultation from the comfort of your home. Click here to visit Mangham Associate's website.